Art Everywhere: Palm Beach, Miami, and Fort Lauderdale
As crazy as it seems, conservative Palm Beach felt like the "pre-opening" to Art Basel Miami 2017.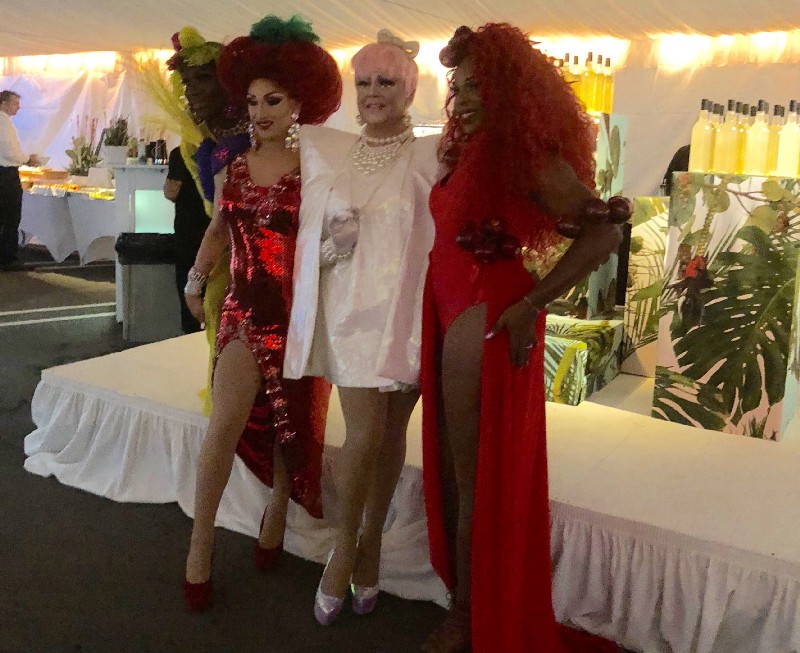 Beth Rudin De Woody launched her private Museum, The Bunker Artspace
the weekend before Art Basel Miami opened.
Her exuberant collection of contemporary art found a perfect home in surprise, West Palm Beach. Just like her other homes, this two story museum is jam packed with art, even in the elevator, restrooms and broom closet.
Art looking at Art Basel Miami takes a lot of work.
One has to plot a course for each day. You must study maps to see where your favorite galleries are located, at which fair and on what day that fair opens. Geographically you are going back and forth from South Beach to the Wynwood area and then to the design area. Besides the art fairs and the museums one also must visit the private museums and venues that are always exciting.
This is how I did it: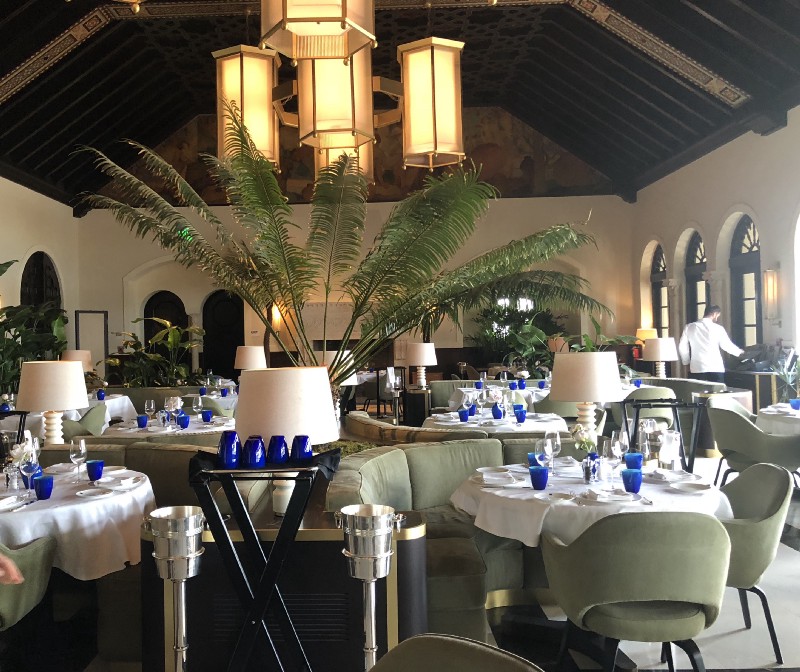 We drove from Palm Beach to Miami but first stopped at the Four Seasons at the Surf Club, before checking into our hotel in South Beach. Lunch at Le Sirenuse was elegant and delicious.
Our first stop in Miami was the newly opened ICA, an exciting new museum. Their motto is "Free And Open Access To Innovative Art". The ICA has a wonderful location almost next to the fantastic De La Cruz Collection.
The Gagosian/Dietch art popup is always exciting. This is the 3rd year that these art-showmen have joined together to curate a spectacular exhibition.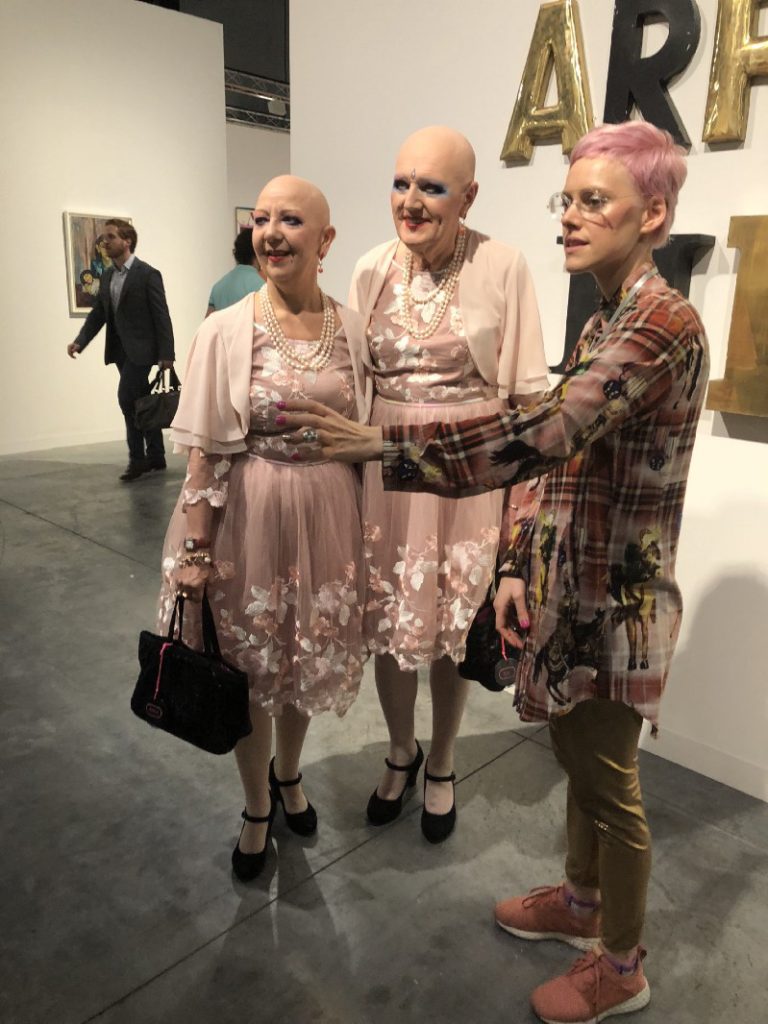 The Art Basel Miami 2017 fair was as exciting as ever. The new floor plan made it easier to enjoy the galleries and it felt more spacious.
There was tremendous art energy coming from the satellite fairs also. Art friends loved Untitled and I even bought a bench from an adorable design couple who were thrilled to show their playful designs at this fair.
Before the 10:00 AM opening time, art buyers lined up to get the first crack at
NADA. These galleries show interesting new works by emerging artists. Seasoned art collectors buy a lot from this fair.
One must always visit the Rubell Family Collection. This year, artist-in-residence Allison Zuckerman's works were highlighted. Her large paintings are a mash up of art historical figures presented in comic book style, tumbling off the canvasses with a larger than life vibe. These works are unique and a lot of fun. I read that she posted her art on Instagram and that is how the art world saw her paintings and fell in love with her work. A real Cinderella story!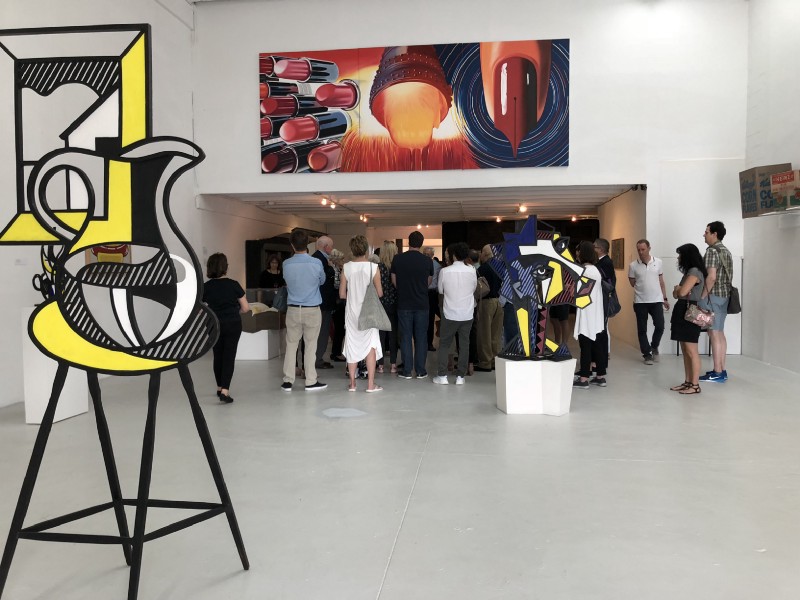 The Margulies Collection at the Warehouse shows off fun Pop Art as you walked into this enormous space. Margulies' Anselm Kiefer "rooms" are amazing and worth going to his warehouse just to see this fantastic collection.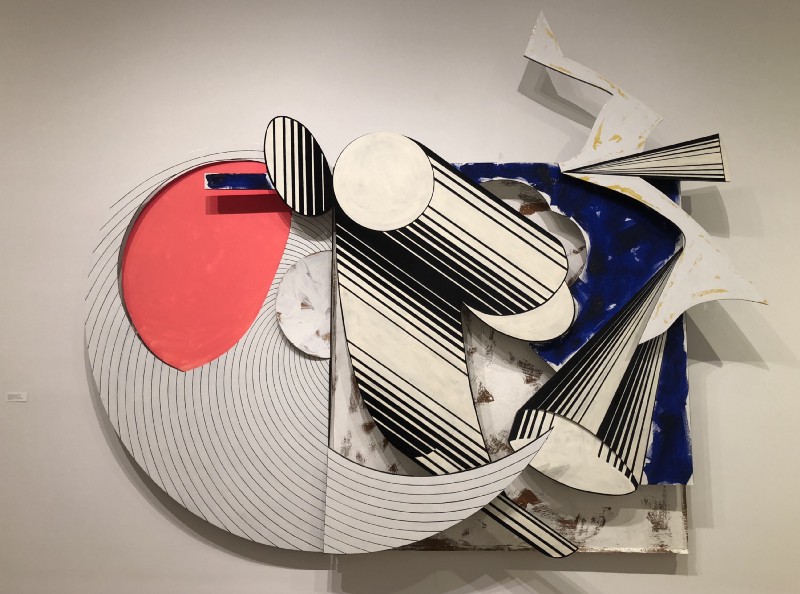 There is an extraordinary Frank Stella retrospective at the NSU Art Museum in Fort Lauderdale and certainly worth the short drive from Miami. Director Bonnie Clearwater curated a beautiful show and it is very exciting to see so many of his early works.
And Art Basel Miami starts all over again on December 5th, 2018!