Looking at Art in Miami After the Fairs
Art Basel Miami draws crowds from around the world. After the fair is over there are still many opportunities to view art in Miami.
Our tour started early in the Wynwood Arts District. We went to Panther Coffee for coffee and a delicious almond croissant, while we waited for the galleries and boutiques to open. The scene was bustling, very young and hip with a Williamsburg vibe. A few doors down from the Panther Coffee is Scotch & Soda, a clothing boutique with very cool and reasonably priced clothing for men and women.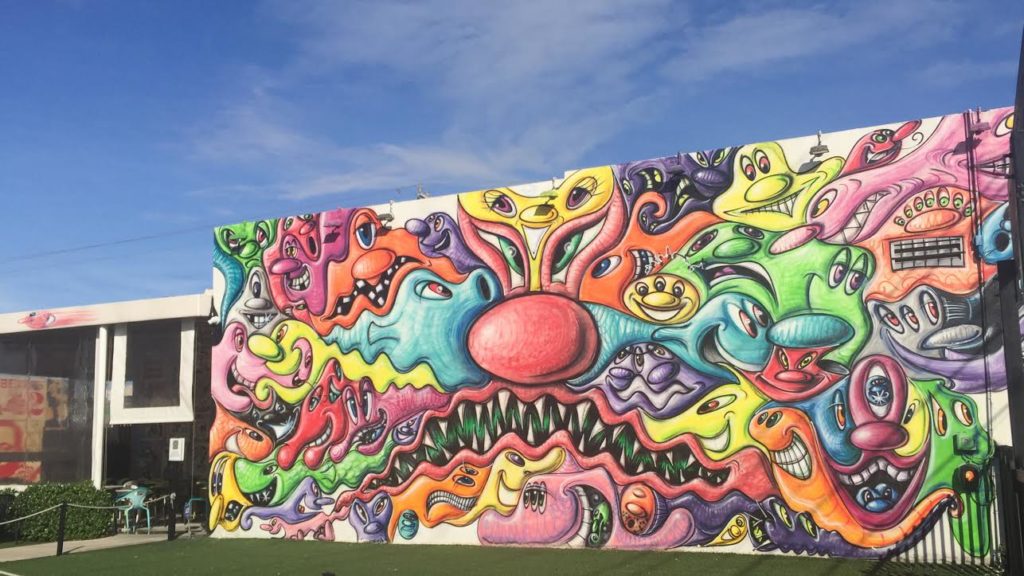 A short walk from Panther are the Wynwood Walls at 2520 NW 2nd Avenue. Artists have painted the sides of the buildings like giant canvases. The large-scale paintings are extraordinary works of art, not typical graffiti.
The De La Cruz Collection was my first stop after the Wynwood Walls. This jewel of a museum is privately funded by Carlos and Rosa de la Cruz. They consider this collection an extension of their home having shared their collection with the public for over 25 years. The current exhibition, "Progressive Praxis," displays the merging of a variety of styles and mediums by contemporary artists. Some familiar named artists included in the show are Tauba Auerbach, Dan Colen, Aaron Curry, Mark Bradford, Felix Gonzalez-Torres, and Guyton/ Walker among other notable artists. This beautifully designed museum is filled with exciting contemporary art on all three floors.
It is always exciting to visit the Rubell Family Collection. Inspired by the Rubell's trip to São Paulo, Rio de Janeiro and Belo Horizonte this year's show "New Shamans/Novos Xamas" highlights Brazilian artists. The first floor of the foundation is devoted to paintings, photographs and sculptures of 12 emerging and mid career Brazilian artists. "High Anxiety: New Acquisitions" on the second floor presents selections of artworks acquired since 2014. I can not wait to see their new campus that is scheduled to open in 2018.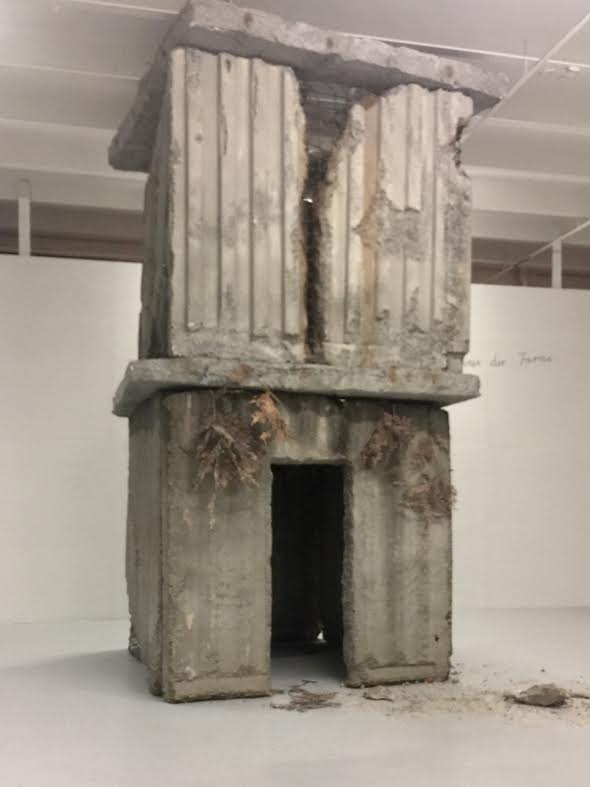 "The Margulies Collection at the WAREHOUSE" is a gigantic 45,000 square foot newly renovated space. The Warehouse presents exhibitions from the collection of the internationally known collector Martin Z. Margulies. This breathtaking exhibition of the work from Anselm Kiefer is enough to draw you to visit this museum quality exhibition over and over. Special rooms have been built to show Kiefer's stunning works in the best possible way. The warehouse also offers the opportunity to view work from other well known artists such as Jannis Kounellis, Ricard Serra, Donald Judd, Olafur Eliasson and many, many more.
Before you leave the Margulies collection be sure to go into their office where you will find Jason Schmidt's work. On the walls are a portion of Schmidt's photographic documentation of the most significant contemporary artists working today.
Schmidt has photographed over 600 artist since 1996, his work is compelling and it is fascinating to see recognized artists in their creative environment.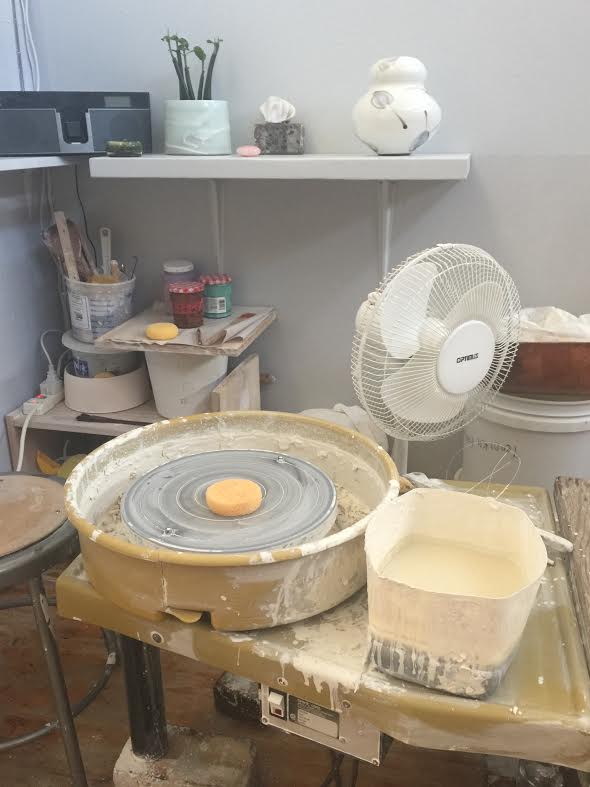 The Bakehouse Art Complex provides local contemporary artists with studios to work in and a gallery to show their art. Housed in an old Art Deco bakery this foundation is a place I like to visit each time I am in Miami. The public is invited to tour the studios, watch the artists create and buy works on the spot. It is opened every day from 12:00 to 5:00. Russian ceramicist Gerbi Tsesarskaia, who received a MS in Mechanical Engineering at the Marine Technical University in St. Petersburg and a MFA from Florida Atlantic University in Boca Raton, is one artist that we have been following. Gerbi teaches ceramics and has shown her work nationally and internationally. My friends who collect her work bought three more pieces on this visit. There are many, many more museum to see and gardens to experience, I am looking forward to the next trip to Miami.
Miami Addresses:
Panther Coffee
2390 2nd Avenue, Miami
Wynwood Walls
2520 NW 2nd Avenue, Miami
Lunch Recommendations:
Michael's Genuine Food and Drink
130 NE 40th Street, Miami
Mandolin Aegean Bistro
4312 NE 2nd Avenue, Miami
Boutiques
Scotch & Soda
2310 NW 2nd Avenue