Private Museum Info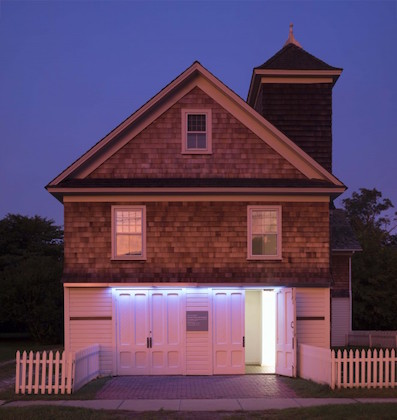 Name:
The Dan Flavin Art Institute
Address:
23 Corwith Avenue
Bridgehampton, New York
United States of America
11932
Hours:
May-October: Thursday-Sunday, 12:00-6:00 PM; November-April: Saturday and Sunday, 12:00-6:00 PM
Contact:
631-537-1476
info@diaart.org
Private Museum Description
Established in 1983 as a permanent installation of Flavin's work, this renovated firehouse holds a permanent installation of nine works in fluorescent light created by the artist between 1963 and 1981, and a gallery for changing exhibitions. Planned by the artist for the second-floor gallery of the space, the permanent installation traces Flavin's practice from 1963 -- when he decided to work solely with standard fluorescent fixtures and tubes -- to 1981, just before the presentation was realized. In creating this exhibition, Flavin conceived of the sculptures and the architecture as a single, unified installation. By manipulating the formal, phenomenal, and referential characteristics of light, the installation asks viewers to consider a series of contrasts -- between colors, intensities of light, structure and formlessness, the obvious and the mysterious, and the serious and the humorous.


Admission Details
Admission is free