Private Museum Info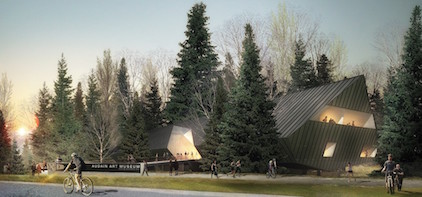 Name:
Audain Art Museum
Address:
4350 Blackcomb Way
Whistler, British Columbia
Canada
V0N 1B4
Hours:
10-5 Saturday, Sunday, Monday, Wednesday; 10-9 Thursday & Friday, closed Tuesday
Contact:
info@audainartmuseum.com
Private Museum Description
Featuring the collection of Michael Audain and his wife, Yoshiko, the Audain Art Museum is nestled in the forest and designed to integrate with its surroundings. Spanning from the 18th century to present day, the Collection contains one of the world's finest collections of Northwest Coast First Nations masks; a large collection of works by Emily Carr, encompassing all periods of her artistic career; as well as art by important post-war modernists such as E.J. Hughes, Gordon Smith and Jack Shadbolt. In addition to these historical works, the Collection showcases art by internationally renowned, contemporary British Columbia artists including Jeff Wall, Dana Claxton, Marianne Nicolson, Rodney Graham and Stan Douglas, among others.


Admission Details
Members and youth under 16 free; $18 for adults. Group bookings must be made one week in advance.