Private Museum Info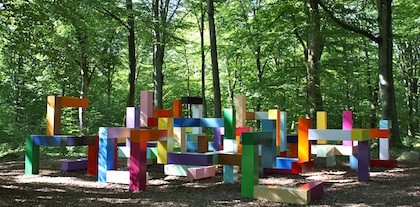 Name:
Wanås Konst
Address:
Wanås, 289 90 Knislinge
Sweden
Hours:
The Art Gallery & Shop: April 14 – 23, daily 11 am – 4 pm May 7 – Sep 30, daily 10 am – 5 pm; Midsummer Eve closed (June 23) Oct 1 – Dec 22, Tue–Sun 11 am – 3 pm -- The Sculpture Park is open everyday daily all year 8 am – 7 pm
Contact:
+46 44 660 71
info@wanaskonst.se
Private Museum Description
Wanås Konst Center for Art and Learning produces and facilitates art that challenges and transforms our view of society, outdoors in the landscape around Wanås in Skåne. In addition to the permanent collection, comprehensive temporary exhibitions are displayed both indoors and outdoors, with accompanying programmes including tours, artist talks, and workshops for a broad audience. Wanås Konst produces site-specific, international contemporary art and learning while following its main tenets of innovation and access for all.


Admission Details
ADMISSION FEES One day Adult SEK 140 One day Senior & Student SEK 120 All season Adult SEK 250 All season Senior & Student SEK 220 Under 18 Free admission Wanås Vänner Free admission Optional admission when the Art gallery is closed.