Private Museum Info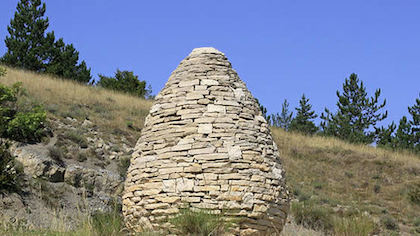 Name:
Refuge d'Art
Address:
10 Montée Bernard Dellacasagrande
Digne-les-Bains,
France
04005
Contact:
+33 (0)7.83.86.13.14
Private Museum Description
Refuges d'art is a 150 km course in the Haute-Provence geological nature reserve, starting at Digne-les-Bains in Alpes-de-Haute-Provence1. It connects three Sentinels, cairns made by Andy Goldsworthy in three different valleys. Along the route, other Goldsworthy works of art are housed in shelters. The journey can be traveled on foot, in about ten days. The Sentinels are cairns of ovoid shape, in dry stones, assembled along the roads in the valleys of Asse, Bès and Vançon. The Art Refuges are isolated buildings (a chapel, a farm, etc.) restored and each hosting a particular work. A last work, River of Earth, is visible at the Gassendi museum in Digne-les-Bains. Andy Goldsworthy began his project in 1999 with the erection of a first Sentinel in Barles; it erects the other two in 2000 and 2001. In 2012, six shelters are renovated and accessible; five more are due before 2017.


Admission Details
Hiking traveling Distance: 150 km; Time 8 to 10 days of hiking; Level: Good hiker One-day hikes Distance: de 1,5 km to 5,3 km; Time: 30 min-2hrs; Level: easy to medium Guided Circuits Different discovery plans offered