Private Museum Info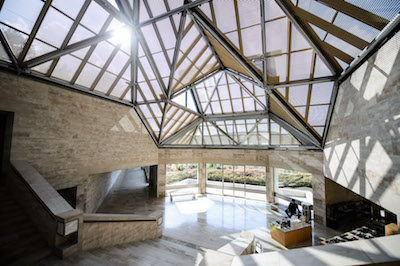 Name:
Miho Museum
Address:
300, Tashiro Momodani
Koka-shi, Shiga
Japan
529-1814
Hours:
10:00 am - 5:00 pm (Admission until 4:00 pm)
Contact:
+81 748-82-3411
information@miho.jp
Private Museum Description
Located southeast of Kyoto, Japan, near the town of Shigaraki, the Miho Museum was founded by Mihoko Koyama, a religious leader and art collector. Opened in 1997, the private collection has over two thousand Asian and Western antiquities, with 250 regularly on view. The museum houses many highlights, which have traveled all over the world. Mihoko Koyama ad her daughter, Hiroko Koyama, commissioned Chinese American architect I. M. Pei to design the museum, which is integrated into the hilly and forested landscape.


Admission Details
Individuals: Adults: 1,100 Yen High School/ College Students: 800 Yen Elementary School/ Junior High Students: 300 Yen Groups (20 or more): Adults: 900 Yen High School/ College Students: 600 Yen Elementary School/ Junior High Students: 100 Yen